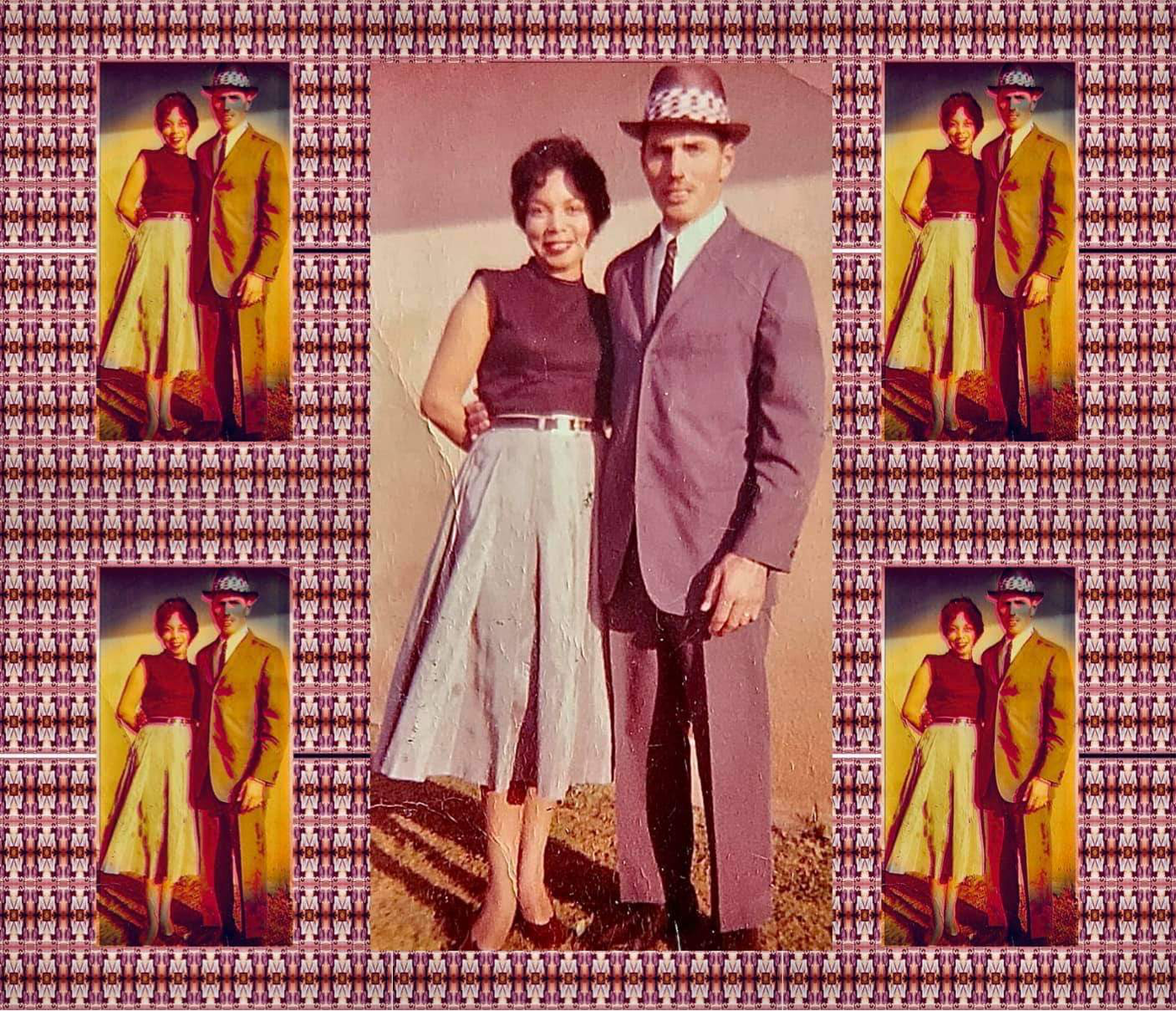 2022 has only been a few months long but it has continually shown me lessons about grief. Grief spills and laps like waves on the shore in moonlight-Dark blues and purples with speckles of light that briefly show what I am truly looking at.
I know grief has been a lesson and an emotion many of us have been learning and feeling for many years, especially since Covid. I am trying to remember that love is to grief what inhaling is to exhaling.

Grandma Mae, you were a survivor and even while you were surviving, you publicly reigned in joy and inclusion all around you. Privately, I knew you had a turbulent rage that you so rarely showed-I hope you have found peace with the trauma you have survived and that it has been released into transformative energy. Thank you for getting us here.

I was so scared that while I was medically transitioning I would be subsequently erasing myself from your memory because of the effects of your dementia. I started hormones just a week before the world shut down and suddenly I wouldn't be able to see you in person for two years. I was scared that as I medically transitioned and wasn't able to visit you during Covid, I would look like a strange man in place of a granddaughter you knew. Even though you knew me when I came out as gender fluid-HRT is a whole different ballpark. People have a whole different experience of me which turns into me having a complete different experience of the world. You haven't seen me since I was living in my past life.

3 days before top surgery in November 2021 I visited you in person for the first time in two years! I was so nervous- not just about how you would react to seeing me but also how the staff who worked at your nursing home would treat me after I would more than likely be outted due to your dementia. You really valued that I was a little girl, a female-I was scared I would disappoint you now that I appear to you as a man. Especially with how men have treated you in the past.
But you were so brilliant with your intuition and really had a natural gift for tapping into to the spiritual parts of life. You and I exchanged an understanding and everything fell into place. Me and Sean brought you photo albums. You saw a picture of the two of us when I was just a baby in a swimsuit and you said "look at that little boy, look how's he's grown"

That felt like magic. Just total understanding. Thank you for your infectious joy that you have passed down to me and so many people in our family. You were a survivor and a courageous person who spoke her mind freely even after living in the south during Jim Crow. Growing up with you was joyous.

I loved how you spoke about funerals in New Orleans-that it was always an emphasis of public joy and celebration rather than a sorrowful hidden pain. It's very fitting that you died during Mardi Gras. I hope a big band greeted you as you transitioned into becoming an ancestor.

Thank you for getting us here.
February 12th 1933-February 2022